Grant and Donation of School Uniform
In every community, there are local businesses that go above and beyond to make a positive impact on the lives of others. Today, Whitehead Storehouse wants to extend our heartfelt appreciation to a remarkable store, ASDA in Larne, that has shown immense generosity and support to our charity. Through their grant of £800 and the donation of new school uniforms for primary school-age children, they have made a tangible difference to those in need.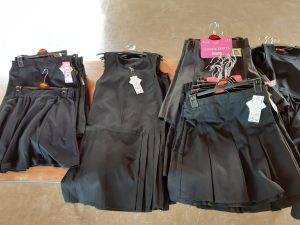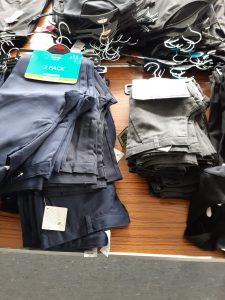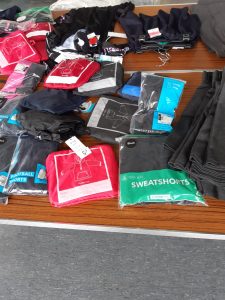 At a time when resources are scarce, the local store stepped forward with open hearts and a commitment to making a meaningful change. Their £800 grant has provided us with invaluable financial support, empowering us to further our mission of providing food support for individuals and families in economic difficulties in the local community of Whitehead, Ballycarry and Islandmagee. With this grant, we can expand our efforts and enhance the lives of those needing food.
But their kindness didn't stop there. The store also donated a significant number of new school uniforms, addressing a critical need that often goes unnoticed. For many families, ensuring that their children have proper school attire can be a challenge. However, thanks to the store's benevolence, we can now provide these children with new uniforms that foster a sense of belonging and equality within their educational environment.
We cannot overstate the impact this store's contributions will have on the lives of these children. By alleviating the financial burden and allowing them to proudly wear their new uniforms, they are creating a positive learning environment where all students can thrive. The store's support has not only made these children feel included but has also boosted their confidence and self-esteem, setting them up for success both inside and outside the classroom.
On behalf of the Whitehead, Ballycarry and Islandmagee area, we extend our deepest gratitude to our local store. Their unwavering commitment to the community has truly made a difference. We are grateful for their partnership, generosity, and dedication to uplifting those in need.
In a world where acts of kindness often go unnoticed, it is essential to acknowledge the exceptional efforts of businesses that prioritize making a positive impact. Our local store's £800 grant and the donation of new school uniforms will touch the lives of many in our community. We are immensely grateful for their compassion and support, and we hope their remarkable example inspires others.
How Whitehead Storehouse Distributed The Uniforms
Whitehead Storehouse volunteers contacted local schools to work with staff to identify those children that might need help with school uniform for the incoming year. It has been possible to distribute all grey and navy school uniform items. It will be necessary to go a little further afield to work with schools that use black uniform clothes.