Baby Massage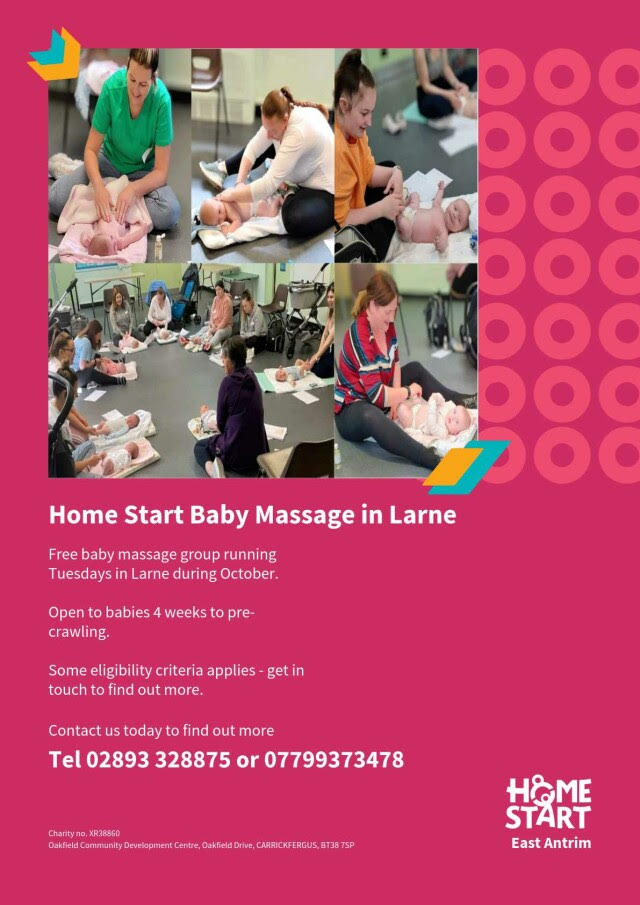 Home Start East Antrim are running 4 weeks of baby massage during October at the Sandy Bay Pavilion in Larne. The sessions are facilitated by a qualified instructor, are totally free, and all resources and refreshments will be provided. It is possible that more classes will be scheduled later in the year if these classes are successful.
Pre-Crawling Babies Only
The sessions are designed as an opportunity for new mums to get out and meet other mums and are open to mums with babies from 4 weeks to pre-crawling. (We do not have facilities to accommodate siblings at these sessions)
Eligibility
We do have an eligibility criteria for these sessions (mainly that mums are facing social isolation and would benefit from mixing with other new mums)
We are particularly keen to engage mums not in the Larne Sure Start area to avoid duplication of services and ensure we reach those most vulnerable to isolation.