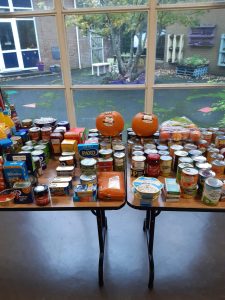 In the heart of Islandmagee, a little school with a big heart has made a significant impact on our community. Islandmagee Primary School, with its wonderful harvest festival, has embraced the spirit of the season by generously donating to Whitehead Storehouse, the local food bank for Whitehead, Ballycarry and Islandmagee. In this blog post, we extend our heartfelt thanks to the school for their dedication to making a difference through their harvest donation.
A Time to Share Blessings:
The harvest season is a special time when we celebrate the abundance of the earth and give thanks for the blessings we receive. It's a time for communities to come together, share the joy, and support those in need.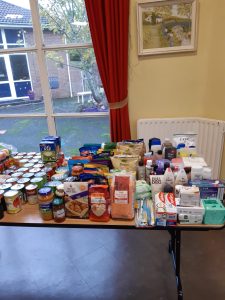 Islandmagee Primary School held a harvest festival and their contribution of food items, collected during this, will ensure that families in our community won't go without essentials.
More than just filling stomachs, the school's generosity has nurtured spirits. The act of giving has brought warmth and hope to individuals and families facing difficult times and their donation has also been a valuable lesson for their students. It teaches the importance of compassion, generosity, and caring for the community, a lesson that extends far beyond the classroom.
Expressing Our Gratitude
To the students, teachers, and staff of Islandmagee Primary School, we extend our sincere thanks. Your school has shown us the power of community, kindness, and the impact even a small act of giving can have. Your harvest festival donation reminds us that we can all play a part in making our community a better place and making harvest season a time to share and be grateful.